Lease End Options | Lou Fusz Subaru - St. Peters, MO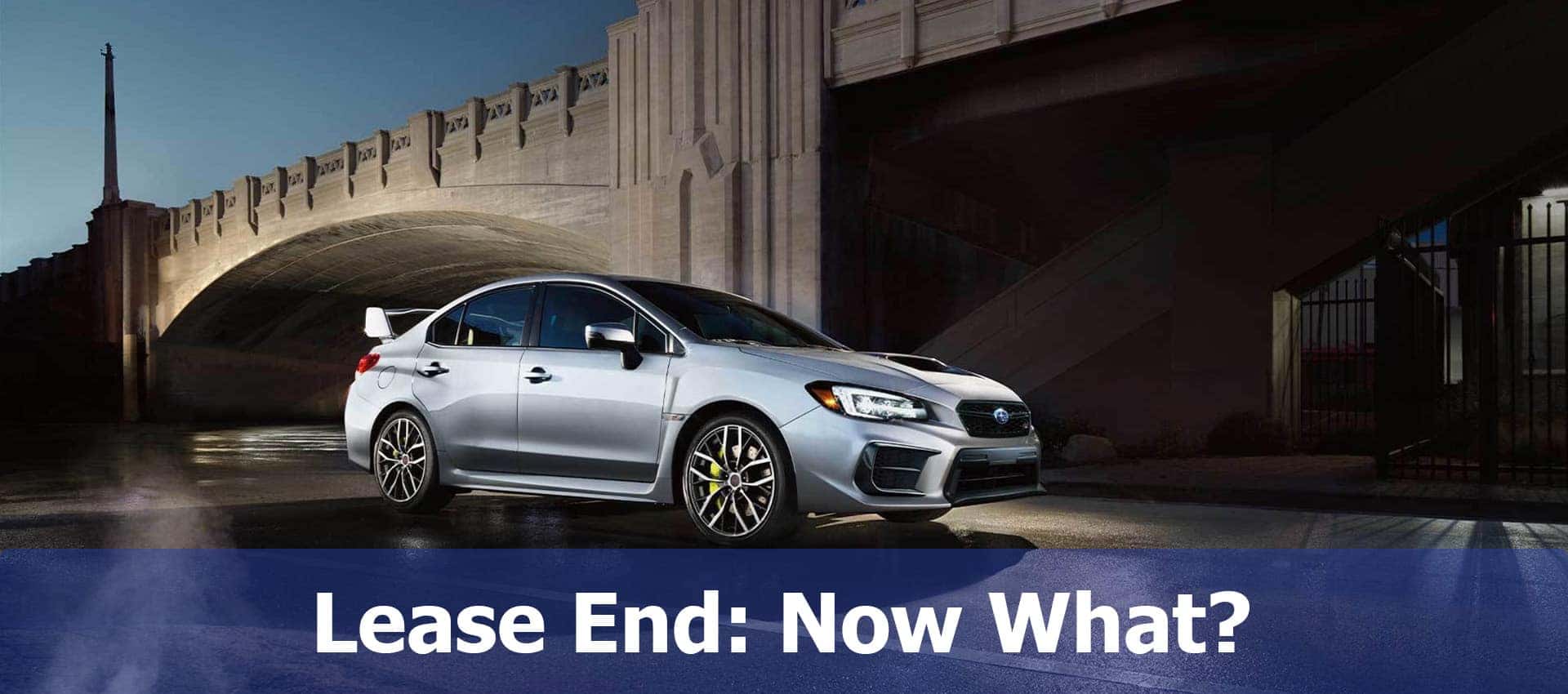 For the last 24 to 36 months you have been leasing your car and the end of your lease is approaching fast. There are lots of options to chose from and we are here to help you weigh the options and figure out which one might be the best for you. Some of the factors you will need to consider are if there is equity in your leased vehicle, do you like the vehicle you have been leasing, or do you want a newer car that is still under manufacturer warranty and has updated features? These are just a few of the things that you will have to consider when making the decision on what to do at lease end, but don't worry. We are here to help you at Lou Fusz Subaru - St. Peters decide if you should lease or purchase a new car, walk away from your lease, or purchase your leased vehicle. We've created this guide to help you navigate the lease end process and help you decide which route is the best for you.
Step 1: 120 Days Prior to Lease End
Since most leases are for 24 to 36 months, it may have been a while since you have read over your lease contract and terms. The lease contract is your go-to document when examining whether to purchase your lease or trade it in for a new lease or financed car. It will also help you determine if walking away from your current lease is the best option. We recommend that you start reviewing your current lease 120 days before your lease end. This will give you plenty of time to work out the logistics and make an educated decision on what your next step should be.
Step 2: Residual Value VS Actual Car Value
When determining if you should purchase your lease, trade-in your lease, or walk away from your lease there are two numbers that you should really consider: residual value and true car value. The residual value of your car is determined in your lease contract. This number is the contracted rate that if you decide to purchase your leased vehicle at lease end, you will have to pay. The true car value is what your car is currently worth given its current condition. Some things that will be factored into the condition of the vehicle are wear and tear, mileage, and available features. You can get an estimated value for your lease utilizing the KBB Value Your Trade tool. You can also stop by the Lou Fusz Subaru - St. Peters dealership and we can happily assist you in valuing your trade-in. Once you know these two values you can determine if you have equity in your car. Knowing whether you have equity or not is a very important factor in whether you should walk away, trade-in, or purchase your leased vehicle.
Step 3: 3 Lease End Options
Purchase the Vehicle

Once you review the residual value and true car value and have determined there is no equity or that the true car value is less than the residual value then purchasing your previously leased vehicle may be the best option for you. Of course you will want to weigh some other options as well. Do you like the vehicle? Are you okay with the vehicles warranty expiring? How much money have you put into the vehicle? Looking at the whole picture will help you determine if this is the best financial decision for you.

Trade the Vehicle In

If you have determined that you have any equity in your current lease then you should consider trading your lease in. You can take the equity that has built up in your current lease and put it towards a new lease or purchasing a new car. Much like equity in a mortgage this can bring down the principal loan amount and make your new car payments lower. This is a great option for technology enthusiast that always want the newest and best features or for people who are looking to always have a vehicle under manufacturer warranty to limit their out of pocket service cost.

Walk Away

The final option is to just walk away from your lease at the end. This may be the best option if you have already purchased or leased a new vehicle and were just waiting for your current lease to end or if you were utilizing the leased vehicle as a secondary car and no longer need one. This is also an option for people that do not have any equity in their vehicle but aren't currently in the market for another vehicle. If you do not purchase a new vehicle or trade the lease in for a new purchase or lease, you will have to pay possible fees like the disposition fee, mileage charges if they apply, and any wear and tear over what is expected.
Leasing a car is a great option for tons of people. Whether this is your first time leasing or you are a leasing veteran, the lease end process can be a little overwhelming at times. There are lots of things that you need to take into consideration to make sure that you are making the best decision for yourself and your family in the end. Take a look at our new car or used car inventory to see what other options you might have if you are thinking about trading in your current leased vehicle. If you are still trying to decide whether you want to lease or buy a new car after your current lease, we will be happy to walk through the options with you at Lou Fusz Subaru - St. Peters. We promise to make your lease end process as quick and easy as possible. Just reach out to us at 636-397-2012 and our sales team will be glad to assist you.