Lou Fusz AutoAwards Program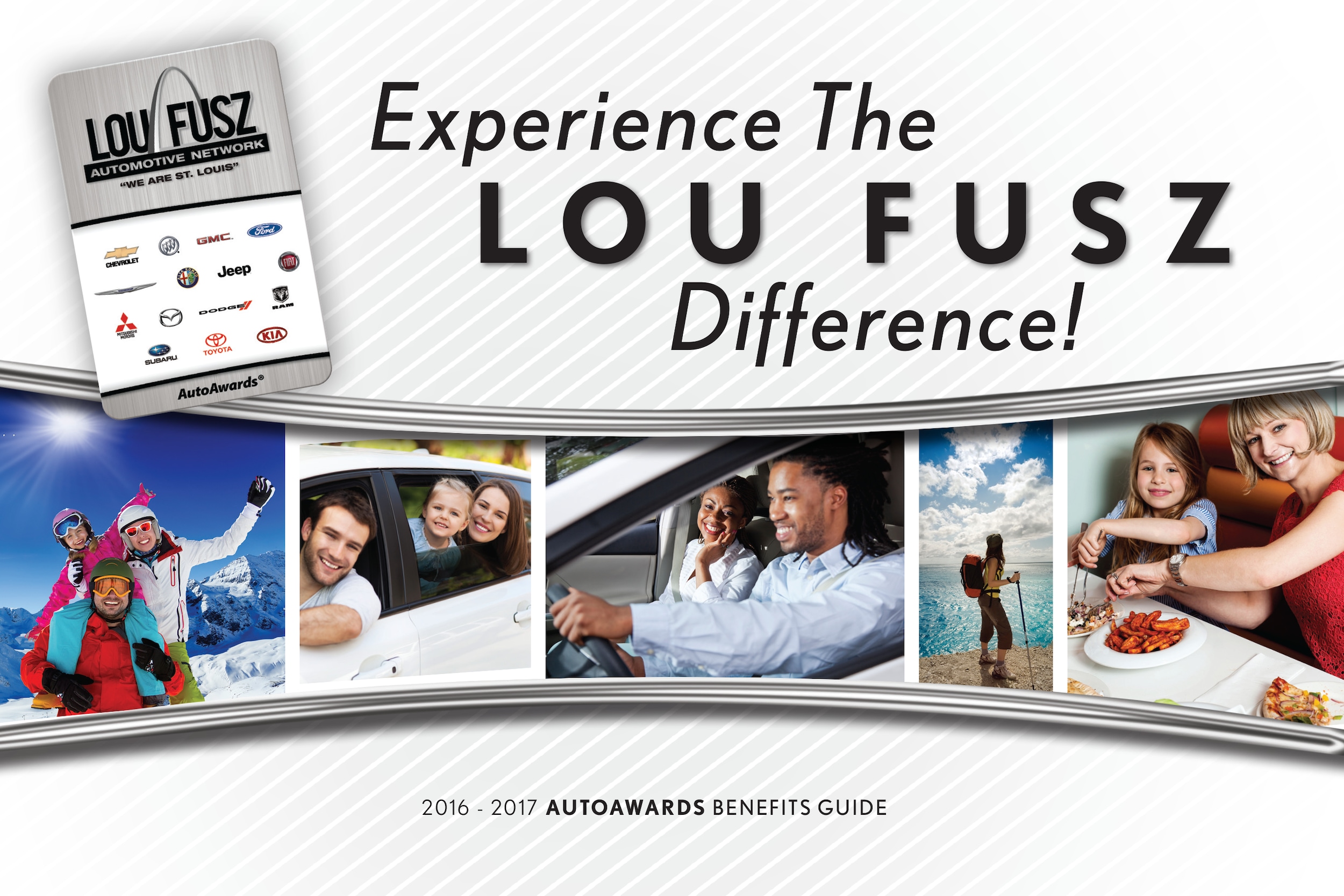 Dear Valued Customers:
Thank you for choosing Lou Fusz Automotive Network as your personal guide for purchasing your vehicle. In return, we pledge the continued commitment of our staff to exceed your expectations... daily.
In our quest to achieve exceptional customer satisfaction, our dealership is proud to present the AutoAwards program. Your membership is complimentary with the purchase of your vehicle.
As an AutoAwards member, you are invited to enjoy thousands of dollars in exclusive benefits at our dealerships throughout St. Louis and the surrounding area.
From future savings on your next vehicle to valuable merchant discounts and elite travel benefits, we're sure you and your family will find plenty to love about AutoAwards. We invite you to take a few moments to read your membership handbook and learn about the exciting benefits waiting for you.

Sincerely,
Lou Fusz Subaru

Benefits to You

Let Us Reward You.
With the swipe of your Lou Fusz Auto Awards key tag or card, you will earn 15% of each dollar you spend on all qualified purchases including retail parts, services (excluding insurance body repair) detail, maintenance and accessories! Save up to $1,000 in Lou Fusz Auto Awards points toward the purchase of your next new or pre-owned vehicle! Since every Lou Fusz Auto Awards Point is equal to one dollar, savings is fast and easy!
Over And Above.
In addition, your Lou Fusz auto Awards Points are over and above any other manufacturer's discount or incentive.
Save Thousands Off Your Next Vehicle.
When you are ready to buy or lease, simply present your valid Lou Fusz Auto Awards key tag or card to your sales consultant and the balance of your Lou Fusz Auto Awards* (* up to $1,000) will be deducted directly from the price of your new vehicle! Not ready for a new vehicle? You can transfer our Lou Fusz Auto Awards to immediate family members.
Lost Key Return Service.
Should you lose your keys, instructions on your Lou Fusz Auto Awards key tag will assist in the safe return to you. If your keys are found and returned to our Member Services Department, you will be notified within hours. Just another reason to keep your Lou Fusz Auto Awards key tag on your key ring at all times. Return service does not cover lost, stolen or damaged items.
Free Quarterly Gifts.
As an added benefit, our local merchant network offers members who swipe their Lou Fusz Auto Awards key tag or cards in our service departments gifts. These specials are in addition to regular discount offers provided through the Lou Fusz Auto Awards program and change throughout the year. Watch your mailbox for more information on this quarter's upcoming special. Or check under "Monthly Merchant" on the website.