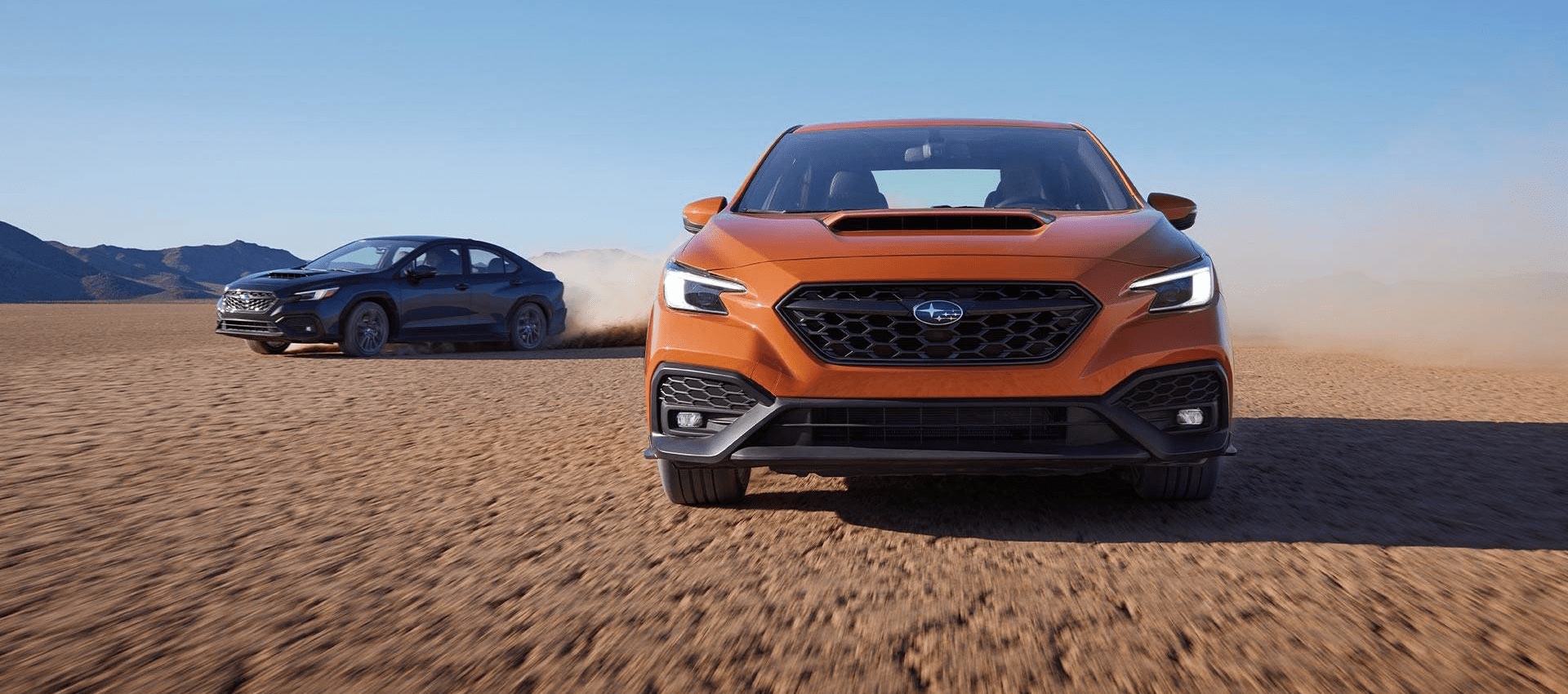 2022
WRX in St. Louis
$29,105
starting at MSRP
19/26
HWY/CITY
Horsepower
271
@5,600 rpm
Cargo Room
258 1b-ft
@2,000 rpm
Features
The rally legend for the next generation
Exterior
Boring gets left in the dust.
The all-new 2022 Subaru WRX for sale in St. Louis was created to take rally-born, high-performance driving to the next level, with a new, more powerful turbocharged SUBARU BOXER engine, an upgraded track-tuned suspension, the legendary grip of Symmetrical All-Wheel Drive, and a resculpted, athletic exterior that takes inspiration from its championship motorsport heritage looking ahead to the future. The Subaru WRX near St. Louis represents decades of rally racing translated and re-engineered for more power, precision handling, and thrilling performance.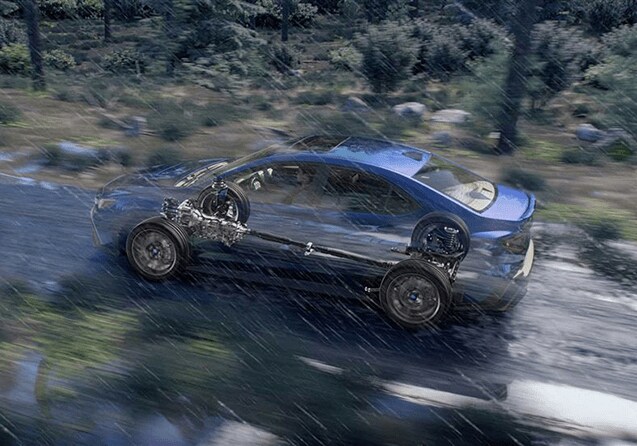 Subaru Symmetrical All-Wheel Drive for Tenacious Grip
One of the main performance features of the 2022 Subaru WRX in St. Louis has always been Symmetrical All-Wheel Drive. A balanced, time-tested design that has been refined through decades of rally experience. This feature creates uniform stability and delivers an optimal distribution of power to bring you maximum traction on all types of surfaces.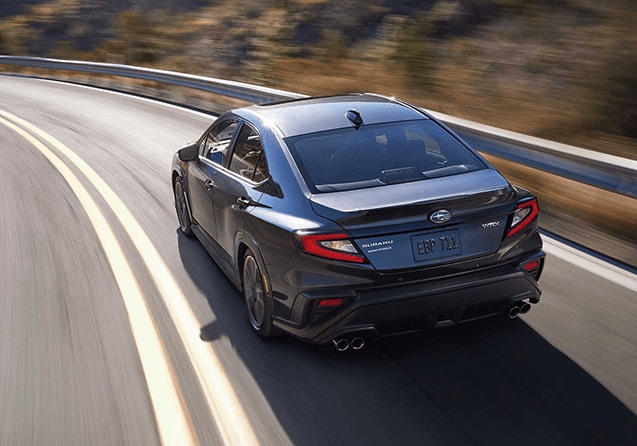 Reengineered Track-Tuned Suspension®
The 2022 Subaru WRX for sale near St. Louis pushes its precision handling even further with its re-engineered suspension. New for the 2022 model, the rear anti-roll bar is mounted directly to the chassis to provide increased roll control and an improved ride. Cornering, steering balance, and stability are all enhanced with upgraded dampers, a stiffer chassis, and high-performance summer tires.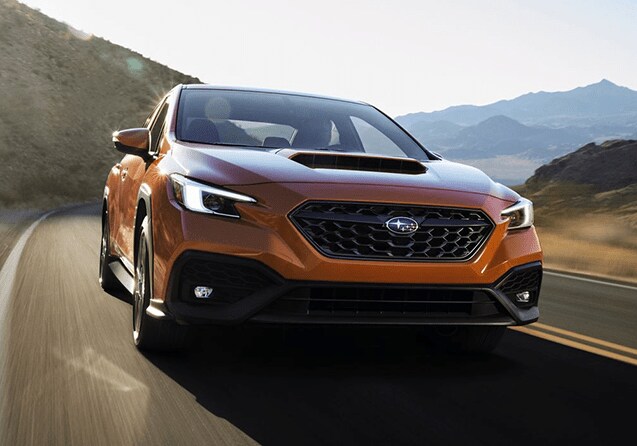 Aggressive, Rally-Inspired Design
With its flared fenders and functional air vents, a menacing front grille, and athletic stance, the all-new 2022 Subaru WRX near St. Louis wears its rally heritage on its sleeve. The Subaru engineers used decades of motorsport experience to both tune the performance features and shape the bold exterior design.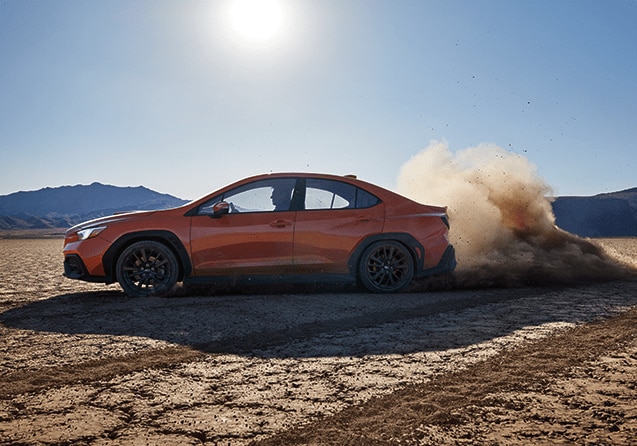 Born to Perform
The 2022 Subaru WRX in St. Louis isn't just a sports sedan. It also represents technological breakthroughs in performance engineering. It's also another reason why Kelley Blue Book has named Subaru a five-time Best Performance Brand winner.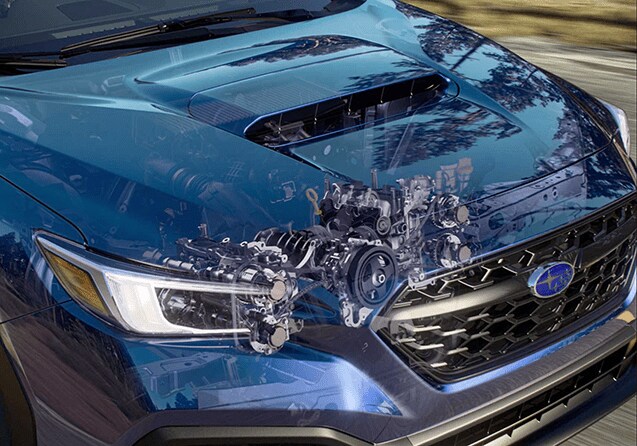 New 2.4-Liter Direct-Injection Turbocharged SUBARU BOXER Engine
The 2022 WRX in St. Louis features the newest version of the 2.4-liter direct-injection turbocharged SUBARU BOXER engine. The newest in a long line of iconic BOXER power plants, it produces 271 horsepower and features a twin-scroll turbocharger with an electronic wastegate for an almost instant boost response and 258 pound-feet of torque.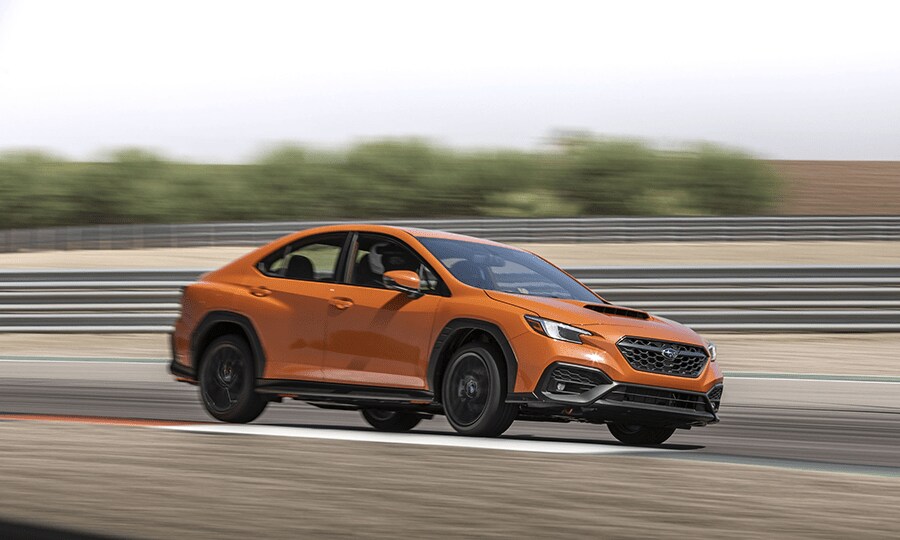 A Championship Pedigree
With challenging routes on and off real public roads that mix multiple types of surfaces with arduous climbs and daunting corners, rally demands relentless traction, precise control, and plenty of power. This is the perfect match for Subaru performance engineering and Symmetrical All-Wheel Drive. The 2022 WRX was born out of rally and also inspired by generations of Subaru rally cars. These vehicles have carried Subaru Motorsports USA to 14 of the last 15 U.S. National Rally Championship titles, a rallycross championship in 2019, and the American Rally Association Overall Championship for 2021.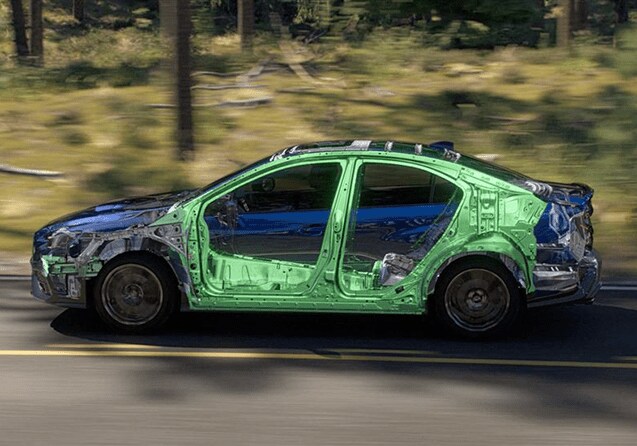 Subaru Global Platform
For enhanced handling and ride comfort, the 2022 Subaru WRX near St. Louis was created on the Subaru Global Platform, which uses high-strength steel for more rigidity, and long-lasting quality that is approximately 28% higher in torsional stiffness, and a quieter interior.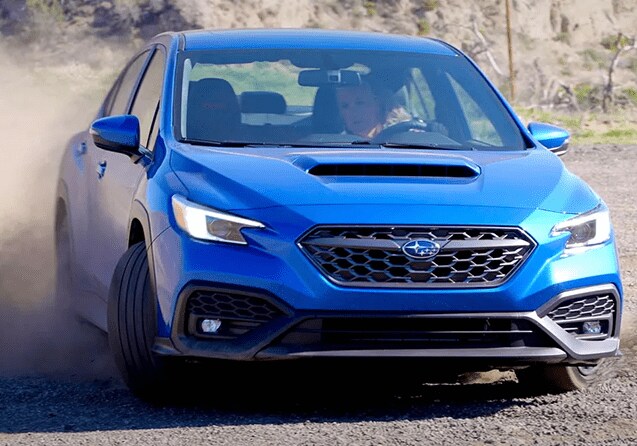 Designed for Endless Fun
The 2022 WRX for sale in St. Louis is built to deliver miles and miles of high-performance excitement.
Subaru WRX GT In St. Louis
Recaro Seating

The Recaro seating in the 2022 Subaru WRX GT provides you with comfort throughout every corner on your daily commute or for high-performance driving.

Drive Mode Select

The Drive Mode Select on the 2022 Subaru WRX GT for sale in St. Louis allows you to easily switch your sedan from a sports car to a touring car at the touch of a button. This feature is also able to optimize your Symmetrical All-Wheel Drive bringing you more drive power to the rear wheels keeping your high cornering force.

Wheels

The Subaru WRX GT features 18-inch Alloy Wheels that have an exclusive matte-gray finish.
Interior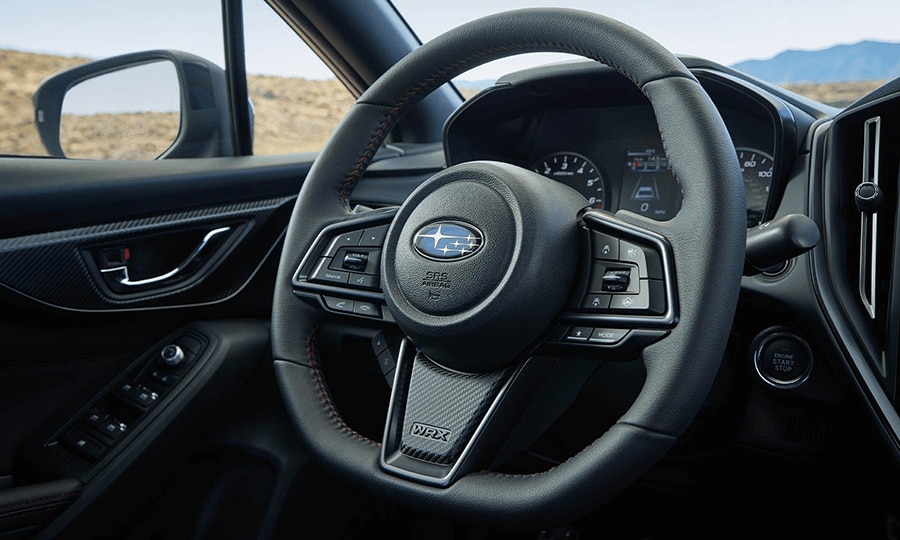 D-Shaped Steering Wheel
Every part of the 2022 Subaru WRX interior is designed for comfortable, confident high-performance driving, and the D-shaped steering wheel is its main component. With its excellent feel, it brings you outstanding control and a near-instant response from the lightning-quick 13.5:1-ratio dual-pinion steering.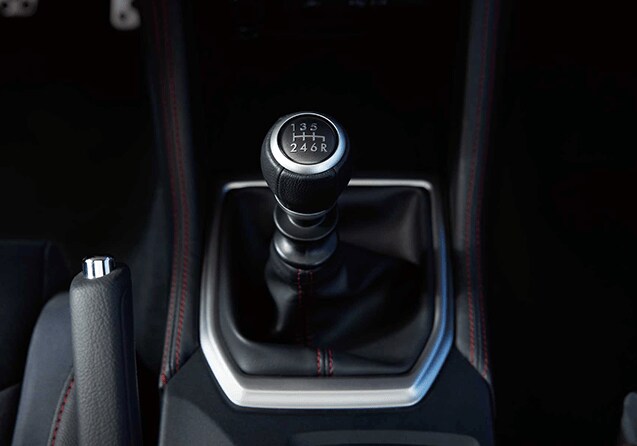 Quick-Shifting 6-Speed Manual Transmission
The 2022 Subaru WRX in St. Louis provides you with total control over your driving performance with a responsive 6-speed manual transmission controlled using a precise, accurate shifter.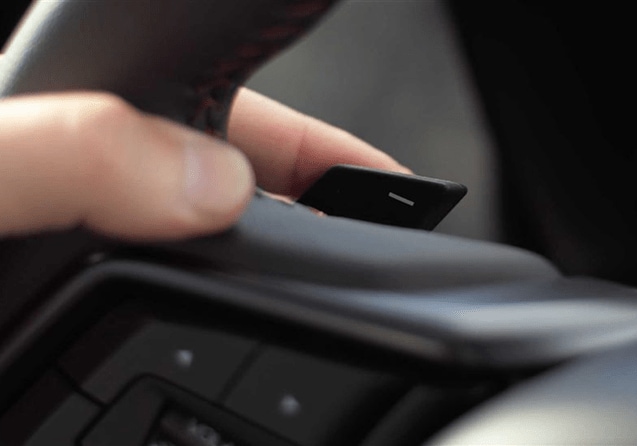 All-New Subaru Performance Transmission with Paddle Shifters
Combining the convenience of driving an automatic with fingertip paddle shifting and an 8-speed manual mode, the Subaru Performance Transmission with automatic downshift blipping control is now available for 2022. Delivering 50% faster downshifts going from third to second gear and 30% faster upshifts when going from second to third gear, the Subaru Performance Transmission brings you an upgraded, more aggressive shift logic with a quicker response to driver input so every trip can be more engaging.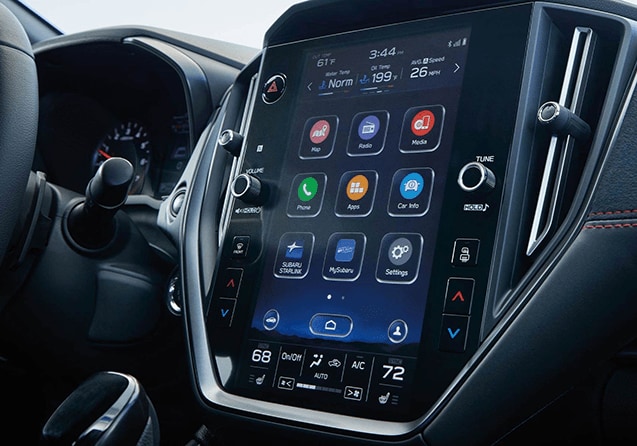 SUBARU STARLINK Multimedia
A STARLINK Multimedia system with Apple CarPlay and Android Auto integration comes standard on the 2022 Subaru WRX in St. Louis. To make it even easier to access your entertainment and your favorite apps, a high-resolution 11.6-inch touchscreen is newly available for the 2022 WRX.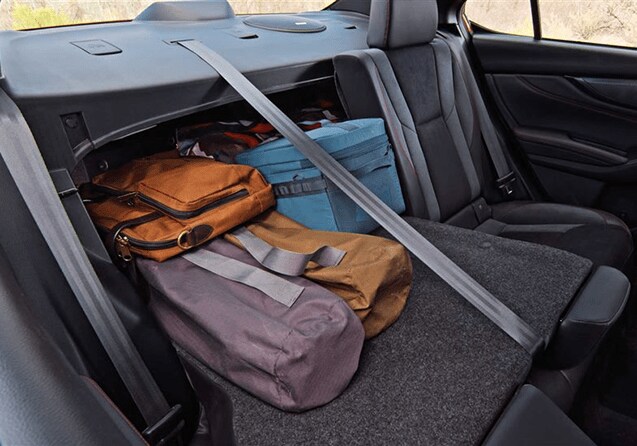 Impressive Cargo Space
The 2022 WRX for sale near St. Louis is a performance vehicle that can also fit your whole life. With the 60/40 split-folding rear seat and a spacious 12.5-cubic-foot trunk, you are able to load up for the track, the weekend, or wherever your next adventure takes you.
---
Safety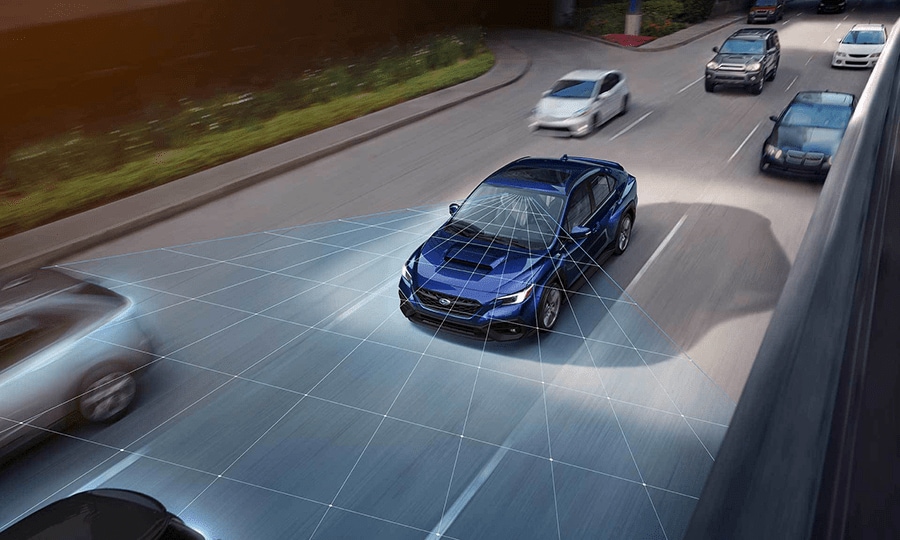 EyeSight®
EyeSight Driver Assist Technology monitors traffic movement, optimizes your cruise control, and even warns you when you're drifting outside your lane. The automatic Pre-Collision Braking feature can even apply full braking force when needed and bring you to a complete stop in emergency situations. Automatic Emergency Steering is able to help you avoid an accident by providing automatic steering and pre-collision braking support if it detects there's enough space to intervene. Advanced Adaptive Cruise Control with Lane Centering can take the stress out of driving by helping with steering, braking, and throttle control.
Standard: All Models
Learn more About EyeSight®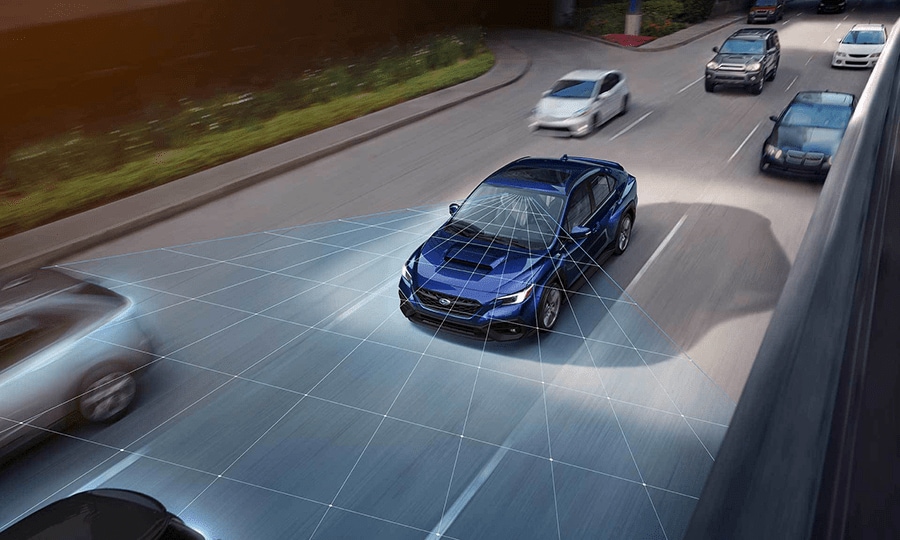 ---
2022 WRX Models
WRX
Starting at $32,295 MPG 27/21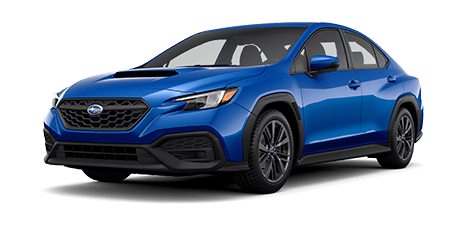 WRX Premium
Starting at $31,605 MPR 26/19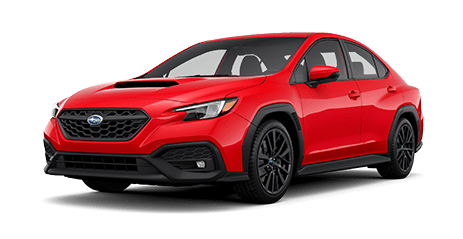 WRX Limited
Starting at $35,995 MPG 26/19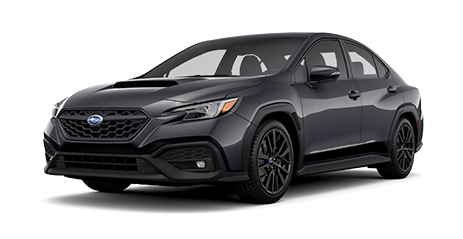 WRX GT
Starting at $41,895 MPG 25/19